<![if !vml]>
<![endif]>
Law Office of Derek Park, LLC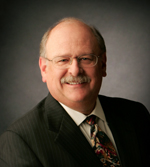 Derek L. Park
Derek has extensive business experience from a career spanning over 30 years, including 19 as owner and CEO of a privately held manufacturing business in the Midwest. Derek's practical experience equips him for a broad corporate practice, which includes setting up new corporations and limited liability companies, handling mergers and acquisitions and structuring and executing real estate transactions. Derek was elected to the 1986 White House Council on Small Business and was appointed to serve on the 1996 White House Council on Small Business. Derek also has extensive experience in banking from serving on bank boards and bank holding company boards with board duties and operations which have included reorganizations, merger transactions, and restructuring involving bank holding companies. Derek also served on the Economic Advisory Council of the 10th Federal Reserve Bank. Derek also has expertise in the area of estate planning and asset protection.
Derek's aviation background includes having his pilot's license for 45 years. Derek is currently rated as an instrument multiengine commercial pilot, owning and operating a high performance pressurized twin engine aircraft and has over 2,800 hours as pilot in command of various aircraft.
Disclaimer: Note, use of this web site / page does not create an attorney-client relationship.
Areas of Practice:
· Commercial Litigation
· General Corporate Law
· Mergers and Acquisitions
· Estate Planning, Wills & Trusts
· Medical Malpractice
· Aircraft and Aviation Related Litigation
Education:
· Washburn University, JD, Dean's Honors, 2005
· Wichita State University, MBA, (Finance & Marketing) 1980
· University of Kansas, BA, (Chemistry & Political Science) 1973
Professional Background:
· Kansas Bar, 2005 : Kansas SC #22041
· Member, American Bar Association; Kansas Bar Association;
Wichita Bar Association
· Texas Bar, 2006 : Texas Bar # 24053413
Admitted to : Kansas and Texas State Courts and,
Kansas Federal District Court, the 10th Circuit Court of Appeals,
Southern District of Texas Federal Court, the 5th Circuit Court of Appeals,
and to the United States Supreme Court
Derek has retired from active outside practice and is only handling personal and family legal matters.
  Wichita, Kansas
Galveston, Texas
Phone: 316-641-6666
Fax: 316-722-0059
E-mail: derek@dparklaw.com

Link to Referral Page